Indoor Outdoor Carpets
Chilewich flooring combines our elegant aesthetic with functionality underfoot. Available in two different styles to suit your interior and exterior needs; woven floormats and shag indoor/outdoor mats.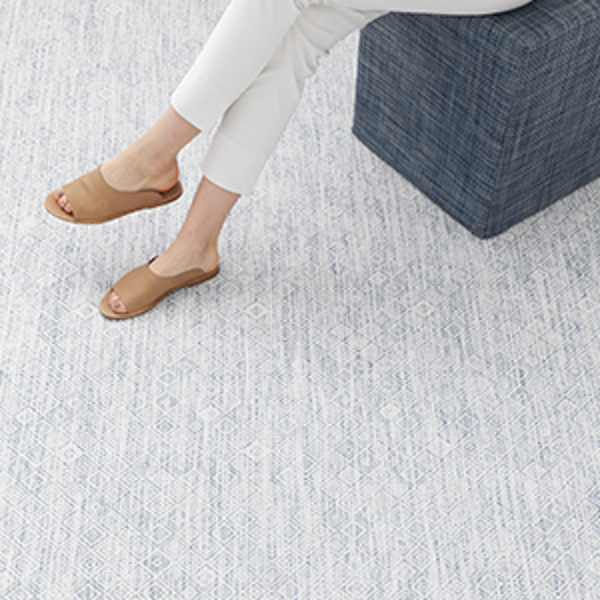 Chilewich has made a significant environmental development by replacing the petroleum-based plasticizers in our yarns with phthalate-free, renewable vegetable compounds. Plasticizers have traditionally been made from petroleum-based compounds that are used to make PVC yarns soft. No more. Chilewich calls these innovative yarns and the fabrics made from them TerraStrand.