UV and Vault (UV57-FH 57 Watt)
The In-line UV Clarifier provides effective UV filtration, securely protected in a compact polyethylene vault.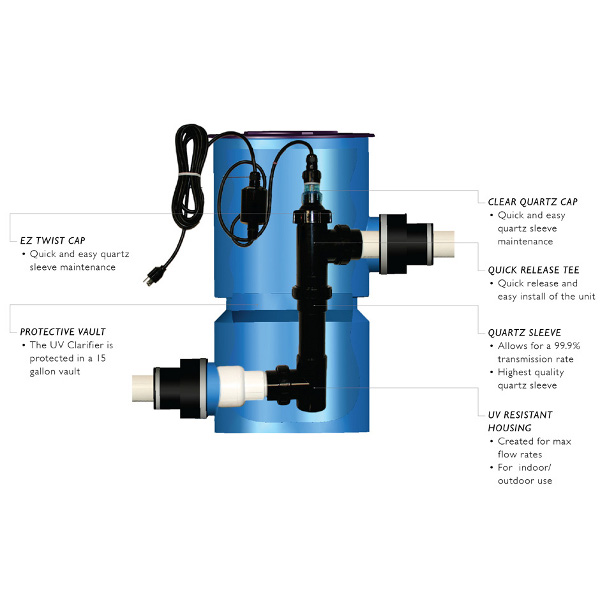 Additional
Information
UV light is a popular and effective way of turning green water into clear water. It contains a 57watt UV lamp transformer, 22" housing with 2" connection pipe and flex connectors, 14ft cord and 2" check valve.