Pebbles - Red Polished
The Garden stones are of Grade AA quality with a great assortment of sizes and rich colors. These stones will vary in shape with smooth and clean edges, and are ready to use for a most natural look. Ideal choice for indoor and outdoor gardens, planters and rock gardens, flower arrangements and vases, displays and décor accents, etc.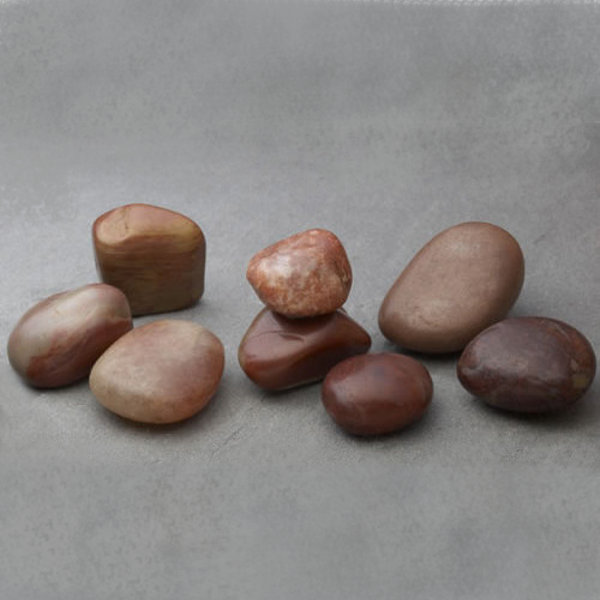 Conveniently packaged in bags of 22lbs. One bag covers approx 1.25 sq/ft., 2" deep.
Sizes Available:
G05-22r 1/2" -1"
G12-22r 1" - 2"